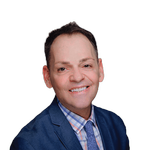 Your Downtown Orlando REALTOR for Urban Living !!
Lifetime resident of Orlando. Love the City and excited about the growth and change that has occurred. I am a local, proud to be an enthusiastic about the future potential that this City holds. Local expertise with proven experience. A true Real Estate Consultant, let me use my 12+ year`s experience to get you top dollar for any and all of your Real Estate holding`s. If you or anyone you know is looking to hire an honest Realtor who knows every inch of this City, please do not hesitate to contact me directly. TROY BRYANT, Your Downtown Orlando Realtor for Urban Living!
LATEST REVIEW:  9/13/18 - 
"Troy did a great job in helping me sell my home. He had researched the home and area prior to initial meeting and came prepared for the listing. Troy was knowledgeable of the entire process and took time to explain things and was always patient. Most importantly, he was always in communication, on time and promptly responded to requests, texts and phone calls. Overall, I had a great experience! From listing to contract to closing in 30 days. I would recommend him to anyone looking to sell or buy a home. Thanks for a great experience."
Bill Whelihan
750 Royal Palm Ct, Orlando, FL 32803
ANOTHER REVIEW: "First let me start by saying Troy and Olde Town Brokers are absolutely amazing to work with. I have both bought and sold houses with Troy. He has amazing attention to detail and is always available to talk. I have used Troy for over 10 years and not once did I ever feel any pressure or worries in the home buying/selling process. I highly reccomened Troy as your personal realtor. Troy will always go above and beyond for you to make sure you are happy! Now on to his marketing skills, we listed our home on a Thursday evening, by Friday afternoon we had over ten showings scheduled for the weekend. Our house was off the market within 2 weeks! Troy knows this business inside and out, combine that with his skill set and he will be the best decision you make in the home buying/selling process!"

zuser20141013060628175
1699 Eastbrook Blvd, Winter Park, FL 32792