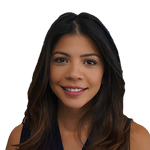 Born in the former naval hospital located in what is now known as Baldwin Park and raised in Mount Dora, Mallory Crouse is a native Central Floridian.

Mallory graduated from the University of Central Florida in 2009 with a Bachelor's degree in accounting. She earned her CPA license and spent over seven years working in both public and private accounting, most recently in a leadership role at a Fortune 15 company. In this environment, she sharpened her business skills on a grand scale -- learning how to develop strategic relationships with business partners, the art of active listening and effective communication, and the importance of utilizing data to drive business decisions and results – skills which she uses to her clients' advantage today.

Wanting to reconnect with her local community, Mallory combined her business acumen with her interest in real estate. As a realtor, nothing brings her more satisfaction than the opportunity to help others discover the incredible long-term benefits of real estate.

Mallory is currently pursuing a Master of Business Administration with a specialization in Real Estate from Florida State University. She enjoys traveling and spending time with her husband Brad and their two Yorkshire Terriers, Max and Elphaba.