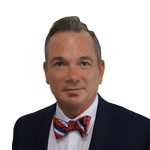 John Abbott has been a licensed Realtor/Property Manager with Olde Town Brokers since December of 2004. During my time at Olde Town Brokers, I have excelled in Sales and Property Management/Leasing allowing me to rank as a Top Producer since 2008. 

As a detailed oriented person I serve my clients with the upmost attention and urgency. Taking my clients needs to the next level. Specializing in 'Market Ready' skills and staging which allows me to offer the knowledge to get your home in the best visible condition to attract buyers. Listening to clients needs and wants while giving personal attention to them allows me to show you exactly what you want. And getting it for the best price.

Keeping up with market trends allows me to know the best possible value of property.

Educating my clients of every step of selling/buying/renting is something I value.

The Sales Team of John Abbott and Doug Prince now has over 32 years experience at Olde Town Brokers.
Taking on the added roll with Olde Town Brokers as the Property Management Coordinator in 2017 will challenge me to take this division to the next level. Allowing me to train new agents, keeping a uniform procedure , being a hands on liaison, encourage new business, as well as recruitment.

Community involvement has always been very important to me. Helping raise money for many charities including Libby's Legacy, Second Harvest Food Bank, Hope and Help of Orlando, and founding member of the Lake Davis/Greenwood community organic garden.
#O5734489 | Single Family Home